Update on UNM Press & Warehousegate
Things at UNM are getting worse. The news story about the UNM Press warehouse confirms they are going in the wrong direction!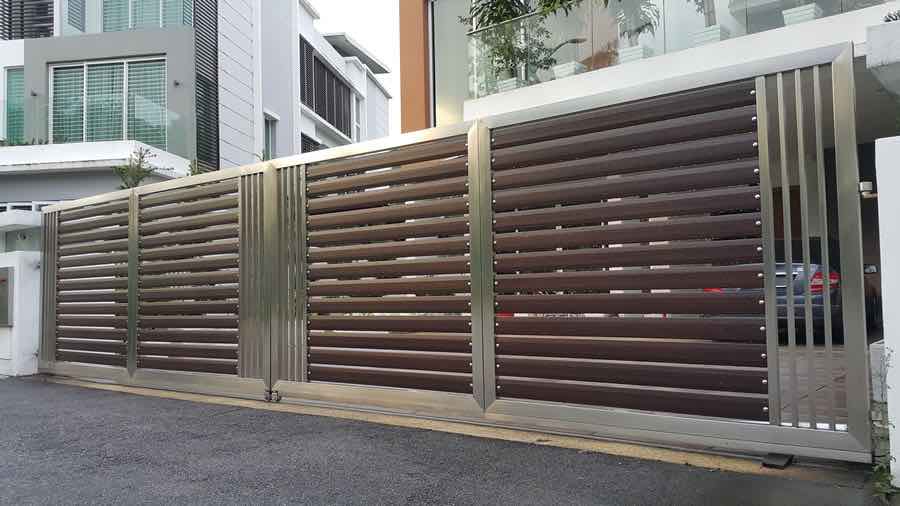 Do you think the Almost President, Almost Provost, and Dean of the Libraries communicates? No! They are hiding. I have lost patience with a bunch of guys who thought it was a good idea to dismantle UNM Press, not have a plan, not have numbers, and their stupidity was given to everyone in the form of IPRA documents. Now we all know what they are about to do. They don't care.

Let's recap what the Regents at UNM have allowed to happen:

The infamous Scotland trip took place where Athletic Director Krebs used taxpayer money illegally to golf in Scotland.
The infamous skybox incident where many people and companies had not been billed for years for rental use.
It gets better. Some companies and individuals paid for their skybox but UNM forgot to credit them. Numbers might not be a strong suit for UNM.
The Ski Team fiasco. So they lost a tiny amount of money but the Athletic Department has lost major money but BOO HOO – they take a hit.
The Bookstore chaos. On the first day of school last August, IT decided in their wisdom, to shut down all computers in the school when students were buying books.
The LOGO stupidity. Almost President Abdallah didn't like the logos on the bling for the UNM Homecoming so more that $1M was pitched. Like it is the UNM logo?
The UNM Writing Workshop - taking of their bank account and closing the program. They had some money and UNM wanted it.
The UNM Hospital security guard that had no background check to find out he does crimes. He was arrested for another.
The Associate Provost in Paris for a sabbatical. She is getting another $200,000 to write a book – sweet. BUT the rule that a sabbatical professor has to come back to teach a year was waived by the Almost President so she doesn't have to do a thing. Double Sweet.
And now the UNM Press & Warehousegate.

This from a school that has no money and teachers are leaving in droves. Maybe some of the people running the joint are the problem – just saying. The Flagship may be going down!

Check out the NM Book Co-op website for new letters. All good. BUT you have to be able to read them – hint to UNM folks!


CLICK HERE
to get even more information and documents about what is happening to UNM Press.



Barbe Awalt
Today's Random Thoughts!


UNM Is Ruining A Good Thing!
One of the things UNM does well, and is nationally recognized for, is UNM Press.
It is only logical that you should look to UNM Press when balancing your $300+ million budget.
Particularly when:
- UNM Press isn't even costly/big enough to be broken out in the consolidated budget,
- UNM Press is the largest publisher in the region with a good national reputation,
- you intend to send books out of state to be warehoused,
- absorb UNM Press into the library and appoint people to run it who know NOTHING about publishing;
All in the name of cost savings.
Surely with your combined advanced degrees (debris?) you can come up with a solution that is more cost-effective and blows a smaller hole in the University's and the states' national reputation.
But, then again … maybe not.
Congress is Screwed-up Too!
What is happening in the Congress around health care is a break from every norm we have come to expect in how we draft legislation. It is an affront to our democracy. This isn't just sausage making. This is a blender of BS.

Trump Complains About How He is Treated!
Trump says he inherited a mess. What's the world think?
A Pew Research poll of 37 nations showed President Obama got much higher ratings on the world stage than Trump does today.

EU Messes with Copyright …. Watch Out it Might Happen Here Sometime Soon
The EU is looking at making some sweeping changes in copyright rules. There not here in the US yet but you never know who might try and bring these here Article 11 of the proposed EU copyright reform/expansion:

Commission proposal

Anyone using snippets of journalistic online content must first get a license from the publisher. This new right for publishers would apply for 20 years after publication.
Example: The automatic link previews social networks generate when users share links (showing the article headline, a thumbnail picture and a short excerpt) would require a license, as well as anyone analysing news content on the web like news aggregators, media monitoring services and fact checking services.
Intent: The Commission wants to generate income for European publishers by allowing them to charge internet platforms for displaying snippets of their content to users. Stated targets are Google, Facebook, Twitter and Pinterest, who use such snippets in the course of linking to news articles.
. . . .

Consequences

1 Likely to fail: This is an attempt to replicate at an EU level an idea that already failed badly in Germany and Spain – only applied more broadly and longer. The German law is likely about to be pronounced invalid in court, while the Spanish one "clearly had a negative impact on visibility and access to information in Spain" (EPRS). Journalists certainly never saw additional remuneration.
2 Attack on the hyperlink: Because readers need to know what a link leads to before clicking, sites almost always include a snippet of the linked-to content as part of a link. Any limitation on snippets is therefore a limitation on linking.
3 Limiting freedom of expression and access to information: This provision would restrict not just businesses, but also individuals who publish news snippets, e.g. bloggers. Because a neighbouring right, unlike a copyright, doesn't require originality to apply to content, it would protect even short and uncreative snippets, such as purely factual headlines.
4 Boosting fake news: Making it legally risky or expensive to link (with snippets) to news risks disincentivising the sharing of reputable news content. Since "fake news" and propaganda outlets are unlikely to charge for snippets, their content could as a result become more visible on social networks.
5 News-related startups discouraged, even though this sector is in particular need of innovation and experimentation to find new business models, ways of reaching audiences, fact-checking and combating fake news etc., as technology advances.
6 Small publishers disadvantaged: Aggregators create a level playing field for independent publishers with less brand recognition to reach audiences.
UPCOMING CALENDAR:
RIO GRANDE BOOKS

August 12: Taylor Ranch Neighborhood Association Community Event at Mariposa Park, 9am to 12 noon
Nov 1-3, 2017: NM Library Association Convention, Marriott Pyramid, Albuquerque
Nov 12: 4th Annual Albuquerque Balloon Museum Arts & Crafts Fair, 9am to 5pm


HENRIETTA CHRISTMAS & PAUL RHETTS ("The Basic Genealogy Checklist")

August 12: Tome on the Range, Las Vegas, NM 12 noon and 2pm


RILEY MITCHELL ("The Essential Paranormal Bucket List")
July 29: Treasure House, 1-3pm
Albuquerque Old Town
Plaza
GAIL RUBIN

July 28: The Osher Lifelong Learning Institute class "Laughing and Learning," 1:00-3:00 p.m.


JOSEPH SANCHEZ ("Historic Route 66")

Sept 16: Special Collections Library, 423 Central Ave NE, 10am-12noon